You may also be interested in these discussions:
With Hiek Van der Scheer
Hear from Hiek Van der Scheer, Chief Data and Analytics Officer at Aegon, about his career path, skills acquisition, and digital transformation in regulated industries.

With Steve Suarez
We spoke with Steve Suarez, Global Head of Innovation, Global Functions at HSBC, about his passion for innovation to help shape, structure, and deliver better ways of serving HSBC's customers.
Pamay M. Bassey, Chief Learning and Diversity Officer at Kraft Heinz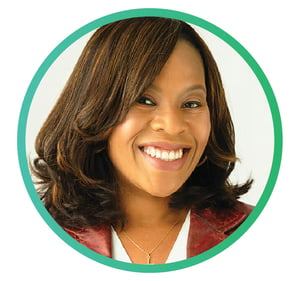 Pamay M. Bassey is a lifelong learner who loves laughter, words, big ideas, and serving her community.
She is the Chief Learning and Diversity Officer for the Kraft Heinz Company, where she creates an inclusive culture of continuous learning, bold creativity, and intellectual curiosity. She drives the company's global training and learning strategy, programs, and initiatives.
Her TEDx talk and weekly journal, both named "Navigating Sacred Spaces," are based on her project work and her book My 52 Weeks of Worship: Lessons from a Global, Spiritual, Interfaith Journey. She has also authored a daily journal — Let's Learn Our Way Through It, Shall We? — which encourages others to commit to their own personal and professional learning journeys.
Pamay is a graduate of Stanford University, Northwestern University, and the Second City Conservatory.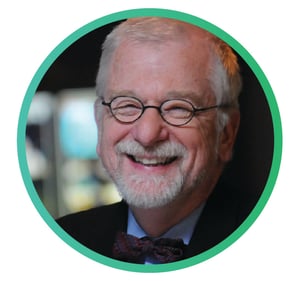 Dr. Baker directs the Bernard L. Schwartz Center for Media, Public Policy, and Education at the Graduate School of Education, Fordham University. He is also the Distinguished Professor of Media and Entertainment at IESE Business School (Barcelona, Spain), and President Emeritus of WNET-Thirteen, New York's public television station. He taught the first business class at the Juilliard School in New York, and he hosted and produced a podcast for Religion News Service called Beliefs.
During his 21-year tenure as president of WNET in New York, America's flagship public broadcaster, Baker fortified its existence with the development of one of the first — and then largest — endowments in the history of public broadcasting, and presided over its heyday as the pre-eminent producer of arts, nature, biography, and public affairs programming in the nation.
As a commercial broadcaster, Baker helped start many cable networks, helped launch Oprah Winfrey as a talk show host, and was involved in the early stages of launching both the Discovery Channel and the Disney Channel. He was president of Westinghouse Television and Chairman of Group W Satellite Communication for a decade.
Baker is the recipient of seven Emmy Awards and two Columbia DuPont Journalism Awards, and was honored in 2016 by the Chamber Music Society of Lincoln Center for his work in the performing arts. He is the executive producer of the theatrical films and PBS documentaries "The Face: Jesus in Art" and "Picturing Mary." Baker is executive producer of the film "SACRED," which was released worldwide in theaters and festivals in 2017. He is co-author of the book Leading with Kindness (American Management Association, 2008) and hosted the series of the same name on public television. Baker is also the co-author of Every Leader is an Artist (McGraw-Hill, 2012) and Down the Tube: An Insider's Account of the Failure of American Television (Basic Books, 1998). He co-authored The World's Your Stage (Amacom, 2016) for performing artists along with three other books. His newest book with Michael O'Malley, Ph.D., is Organizations for Humans (Stanford University Press, 2019).
Baker holds a B.A., M.A., and Ph.D. in Communications Sciences and Organizational Behavior from Case Western Reserve University, and 10 honorary doctorates. He is a Fellow of the American Academy of Arts and Sciences and was chairman of the National Park Service Advisory Board. His interests include astronomy, horology, and polar science, and he is believed to be the eighth person in history to have stood on both the North and South Poles. During summers, he's a lighthouse keeper at Henry Island, Canada.